Husky confirms living quarters for White Rose project will be built in Marystown
Contract the latest sign of growing momentum for $3.2 billion offshore oil project –Bobpipe Reprinted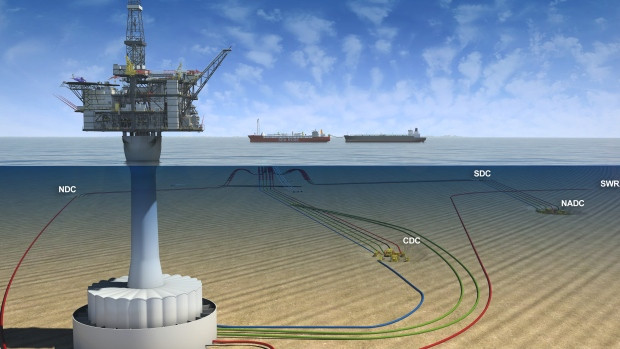 Husky Energy has confirmed that the living quarters for the West White Rose extension project will be constructed in Marystown by Kiewit Offshore Services.
It's the latest sign of growing momentum for the $3.2-billion offshore oil project, which will bring much-needed economic activity to the Burin Peninsula and Placentia region.
"We're very delighted," said Rick Farrell, president of Local 20 of Unifor-Marine Workers' Federation.
"Twenty-one months with no work. Our members now can have something to look forward to, hopefully before this year is out."
Husky also announced this week that the concrete gravity structure, or CGS, will be constructed at an industrial site in Placentia by a partnership that includes Newfoundland-based Pennecon Ltd. The other partners include SNC-Lavalin and Dragado Canada. www.bobpipe.com
Longest period of inactivity
The yard in Marystown has been quiet since late 2015, when work on a 3,500 tonne module for the Hebron project was completed.
Farrell called it the longest stretch of inactivity at the Marystown shipyard and fabrication facility since it opened.
He expects 200 to 300 workers will be needed to construct the living quarters over a period of between 18 to 24 months.
It's all welcome news for the province's construction industry, which is shedding jobs at a rapid rate as major project investment declines from a recent historic high.
Union vote underway
Meanwhile, three unions are now voting on a collective agreement for the CGS project in Placentia, and "we expect to begin in-province fabrication later this year," said a spokesperson for Husky.
The concrete structure is a key component of the wellhead platform that will be used for the project, with about 800 workers needed at peak construction.
Construction of the CGS is expected to take four years, after which it will be towed to the White Rose field about 350 kilometres east of St. John's.
Industry insiders say the main topsides will be built in Texas, and then installed on top of the CGS in time for first-oil in 2022. www.bobpipe.com
Posted: 2017-08-10 14:43