Brief Introduction of Zhongxin
Zhongxin can produce liners in a variety of materials including Alloy 625, Alloy 825 and 316L. Zhongxin has developed its own bend testing facility for proving performance of the lined pipe during installation, whether by traditional S Lay or by reeled methods, and in operational cases such as for lateral buckling.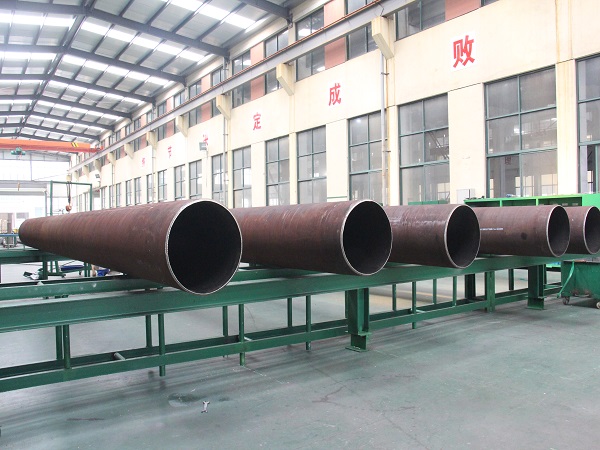 Zhongxin mechanically lined pipe is unique in that after insertion and expansion of the liner, the liner is trimmed back at the pipe ends and finished with a 2 layer Hot Wire GTAW weld overlay. This innovation makes installation time, particularly important offshore, considerably faster and therefore more cost effective.
Zhongxin's unique process operates in the elastic range of the carbon steel outer pipe without altering dimensions or mechanical properties – suitable for SMLs, SAW, ERW using HFI/HFW pipe to DNV-OS-F101.
Zhongxin lined pipe solutions can be made to suit a wide range of applications and offer our customers significant cost benefit compared to metclad pipe. Lined pipe is also significantly faster to produce. Zhongxin can manufacture CRA lined pipe in sizes ranging from 4" to 42" with current production facilities, and our production technology has been tested up to 56"
We believe mechanically lined pipe is the way of the future for CRA flowlines.
Posted: 2017-03-30 09:14