Analysing application of bimetal composite pipe in strong corrosive oil and gas field
With the rapid development of global industrialization era, energy has became the key to economic development. the continuous growth of oil and gas demand in various countries because of the slow progress of alternative energy sources. oil and gas fields was exploited and used after hundreds of years, Many oil and gas fields are not easy to develop. Now have to develop deep sea, desert, North and south polar regions, as well as other corrosive media of high H2S, CO2, C1- content in harsh environmental conditions. The oil and gas fields of Northeast China and Xinjiang was no exception.
For the exploitation of oil and gas fields with strong corrosion, the traditional single anticorrosion technology and materials have been difficult to meet the needs of oil and gas field development. Therefore, the demand of high alloy steel, high corrosion resistance, low temperature resistance, high alloy stainless steel products and even nickel base alloy, non API series pipe is increasing. Because of the difference of the medium, pressure and temperature of the oil and gas fields. It will result in the increase of production cost and the waste of the corrosion resistant alloy material by using a large number of high corrosion resistance. Therefore, it is extremely necessary and urgent to the development of which not only ensure oil and gas exploitation and transportation safety, but also reduce the production cost of new pipe. And the bimetal composite pipe is a new type of pipe that meet the needs of oil and gas field corrosion protection.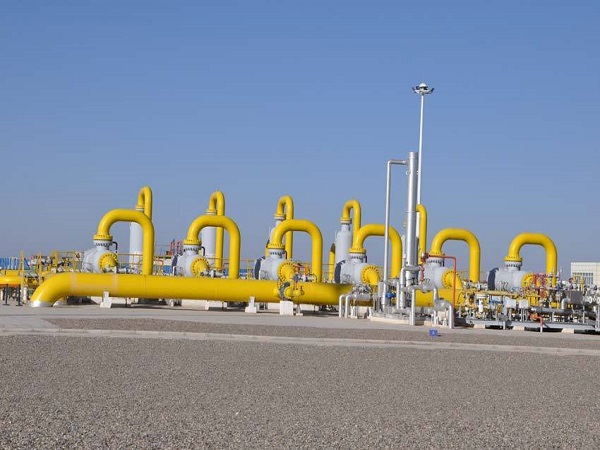 The bimetal composite pipe is composited by corrosion resistant layer and outer backing layer. The corrosion resistant layer is designed according to the medium environment and service life of the oil and gas fields, to meet the needs of corrosion resistance. The backing pipe is chosen according to the pressure of the conveying medium, so as to ensure that meets the needs of oil and gas deliverying pressure and strength to the pipe body. Therefore, the overall performance of the bimetal composite pipe is that assembles the corrosion resistance of the alloy layer and the mechanical properties of backing pipe, give full play to the characteristics of two kinds of materials. It has been widely used and developed rapidly in recent years to a new type of pipe with high cost performance ratio.
Posted: 2017-03-30 09:13