Quality
Advanced technology create high quality products.The recent year projects which used our products have shown the following performance advantages: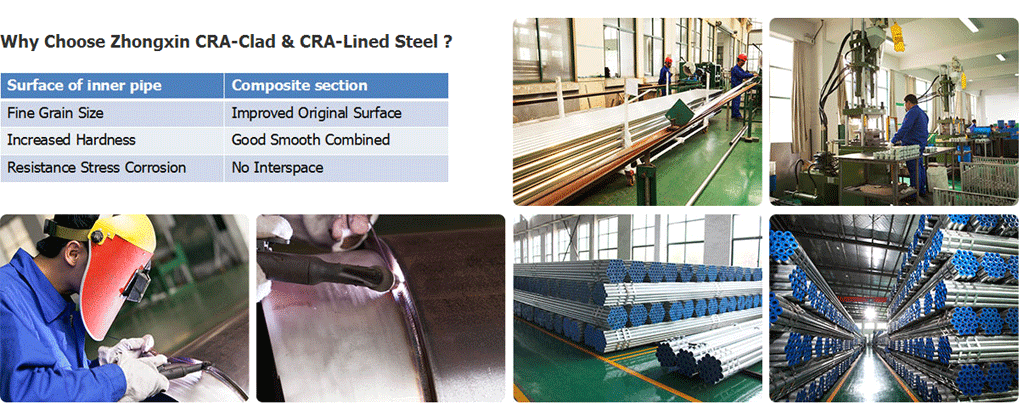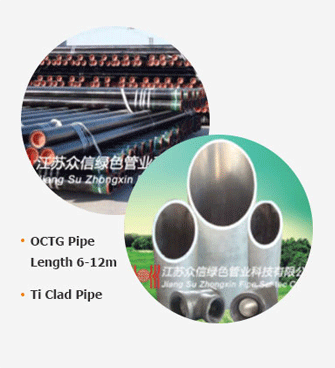  Inner lined pipe with function of resisance corrosion can choose from 0.2mm~6mm;
 Outer backing pipe undergong high pressure could up to 30Mpa, and without thickness limitation when design;
 Zhongxin CRA-clad and CRA- lined steel Pipe could applied temperature: -40~300℃.
 High Bonding force between two layer material which reached to 3.0Mpa ~5.0Mpa. Bonding force is the critical factor for pipe ends sealing welding and at site construction, cutting, welding quality, it will avoid generating bubble and separation in lined pipe during heat preservation and resistance corrosion.
 Well control of the accuracy of pipe diameter around of±0.1mm which easily guarantee of ball-passing test.
 Once time welding pass conformity rate in site is very high base on Zhongxin's well sealing welding on pipes' end before delivery.
 Fluid will running smoothly inside, and without any blockage and bubble phenomenon.
Certificates


Russia GOST-R Certificate



ISO9001



CNPC HSE



Certificate for Recommended Products of Green & Energy-Saving



API-5LD
Partner
Important Customers

Strategic Parter & Sub-contractor